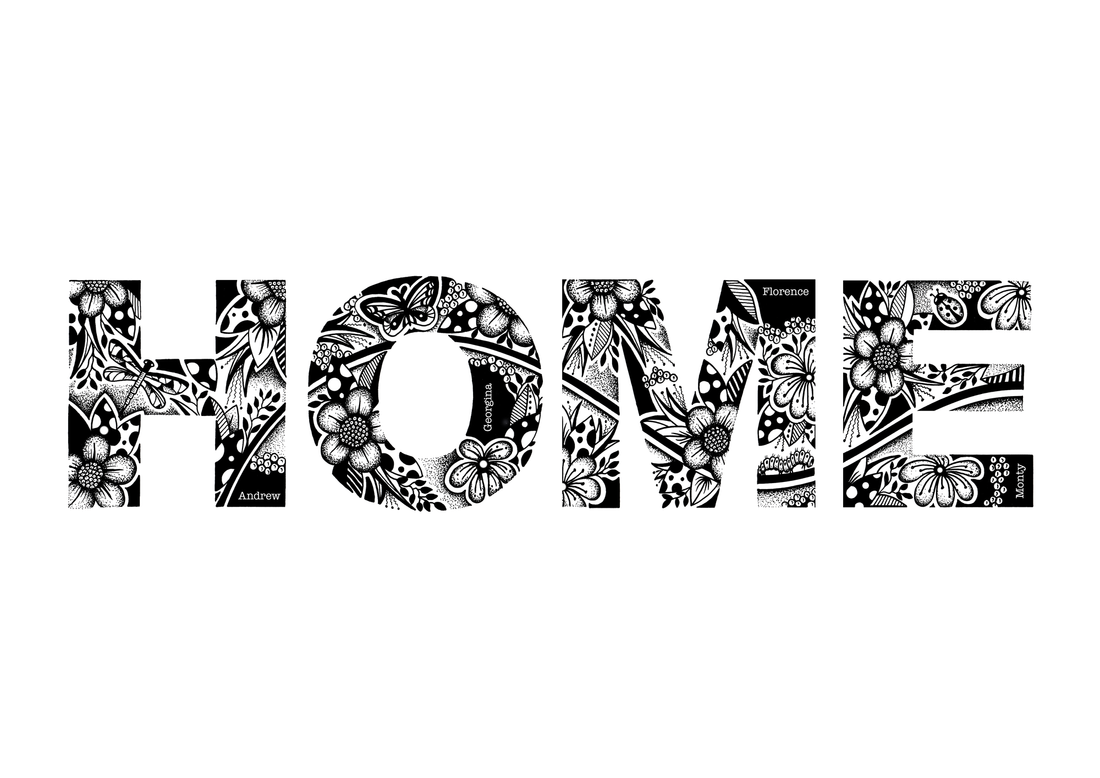 My friend Hayley asked me to create something decorative, welcoming and personalised for her beautiful home. And here it is. There's quite a lot of detail in this one and like all my black and white illustrations it's all drawn by hand in sunny Bedfordshire.
Spring is a wonderful time of year to be drawing flowers and fauna, there's so much inspiration right outside my window. If you look closely you'll see there are even little insects hiding in each letter.
Family names can be added to give the print a true homely feel. The names are printed discreetly - that way they don't distract from the detail but it does add a little surprise element when people look closely at it. Spring has most definitely sprung.