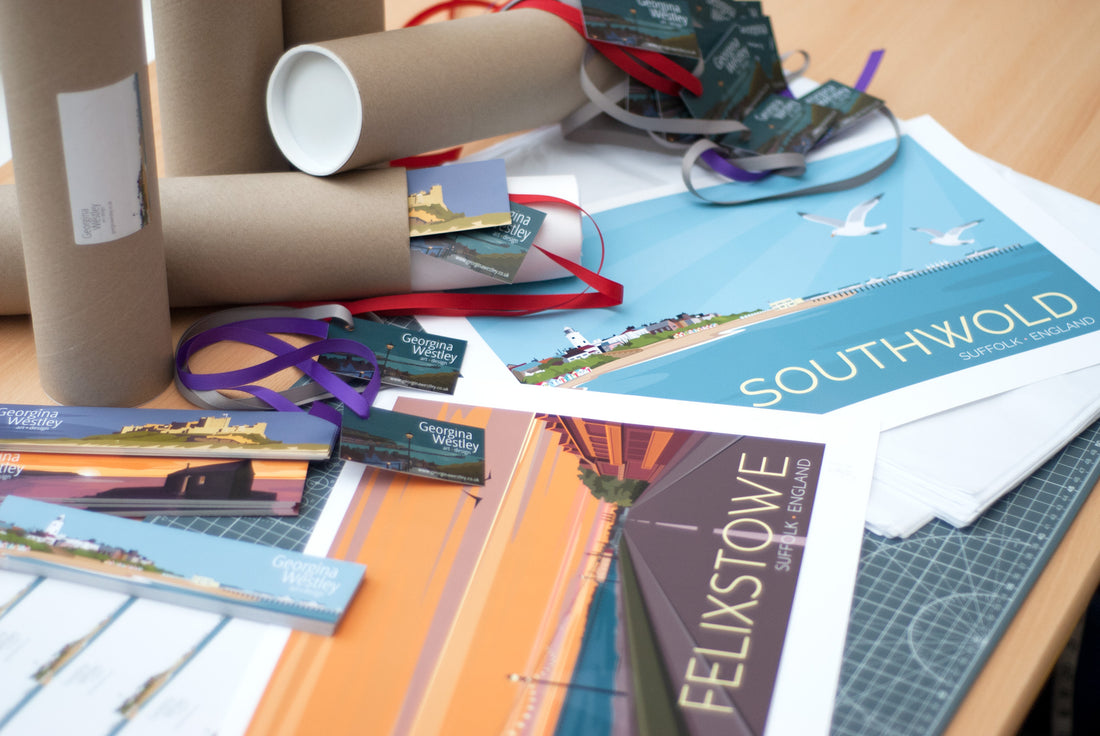 Not a huge amount to say really...
My last blog post wished you all a happy New Year. It's now the end of January so I thought I'd better get my finger out or risk looking a little slack. I think I've mentioned this before but I don't fare so well during the drab winter days. But forewarned is forearmed and I now make sure I go out running, cycling or walking every day and this simple change has made a big difference to me this year. That said, I'm keen for winter to pass and any signs of spring carry a lot of significance. This morning I have noticed some new buds on a bush, a sparrow collecting nest material and two collared doves gettin' jiggy wit it. The signs are looking good. I'm currently working on a travel poster print for Walton-on-the-Naze. Early stages but looking good so far. I remember going there when I was a kid. I loved the hyphenated name. It sounded exotic to my seven year old self. Speaking of names, I like the name Tomasz Shafernaker. I like the way it sounds. He seems like a nice chap too. I lucked out yesterday when he did the Countryfile weather for the week ahead, which I very much enjoy. And no, I am not being sarcastic. I really do like it. It gives me a sort of visual reference for my mood 'for the week ahead'.
Is my update feeling a little thin now? I did warn you in the title. Hopefully I should have a few more things to say in the next post as my artwork is soon to be available to purchase wholesale and printed on all manor of items from mugs to magnets. This means I may be able to get some of my work into shops which would be a lovely feeling. The next
Pecha Kucha in St Neots is on this week
. Anyone can turn up, don't wait for an invite.
I spoke at the last one
so I'm looking forward to feeling a little more relaxed as an audience member this time. I was chuffed to have been asked to do the promotional artwork for this event and it was nice to spend a few hours doing something a little different. I did it the day after Donald Trump won the US presidential election back in November and I was trying to channel some peace and optimism via the well worn symbolism of doves and seeds and growth and free speech. Three months on and I am feeling less optimistic that doves and seeds are enough. I've signed a few petitions though and will continue to try to be a nice person. Being nice is underrated these days. I think nice should be the new megalomania.
I've just come back from helping at the school recorder club. I don't really do much to be fair as the teacher is amazing but it helps to have another adult around even if it's just to remind the children which hand is the left one. I find it so joyous watching children learn music - a great way to spend an hour. Toot toot. Anyway must go, the washing machine is beeping which means I need all my energy to ignore it and pretend I'm working.