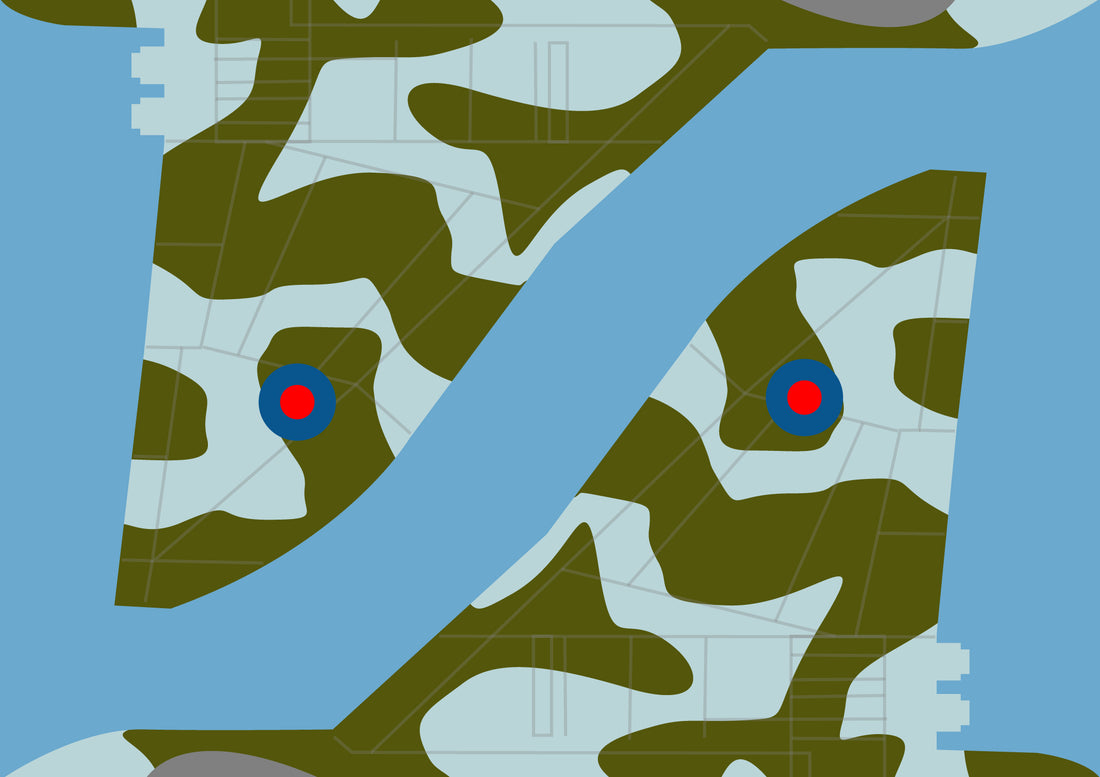 Planes, planes and more planes (and Ewan McGregor)
I grew up on a diet of air shows. Airshows and semolina. Airshows, semolina and Top of the Pops to be precise. Both my dad and my grandad worked at the
RAF Museum in Hendon
when I was younger, so I spent a fair bit of my childhood wandering around the planes and the display cabinets filled with uniforms and medals. Every three minutes the glass cabinets used to shake. The seven year old me thought the ghosts of pilots past were trying to connect. The 40(ish) year old me knows that the museum sits next to the busy Thameslink train line. I still love an airshow, and we've already got our tickets to Duxford this year. My dad and my brother go to Fairford every year, and every year I swear they set off earlier and with more food that the year before. I have a sneaky suspicion that the planes play second fiddle to the pack-up my mum sends them off with. There's nothing like a cool box brimming with treats meticulously planned out for the whole day.
RAF at 100
There has been some great things on the telly recently to celebrate the RAF at 100. I really enjoyed the Ewan and Colin McGregor programme.
It's still on catch up if you fancy
. Some of it was filmed at
Shuttleworth
which is only down the road from me.
They spent a bit of time looking at the Lysander which was used by the
Special Operations Executive
flying out from Tempsford in Bedfordshire.
(image courtesy of The Telegraph © Freddie Claire) The picture above shows the long range fuel tank which was crucial if the plane was to make it back after dropping off the agents behind enemy lines. My first draft of the
Tempsford
print missed out this detail but after talking to the Tempsford Memorial Trust I learned about this and quickly added it in. From an illustration perspective it was simply a case of adding in a circle below the carriage but it's those details that are important to me and can make all the difference.
If you are interested in the work of the SOE then check out
The Spirit of Resistance: in the footsteps of the heroes of telemark
on Facebook. Top stuff.
What's your favourite plane?
Everyone has a favourite plane. It's the law. If you haven't got one yet then please do have a think. Mine is the Harrier. Here's a quick illustration I did for another project I'm working on.
Here's me sitting in a cockpit of a Harrier. Look at my happy little face. Thumbs up. No shame. It was taken at the Cornwall Aviation Heritage Centre. Well worth a visit if you are down that way.
Spitfire restoration
I saw my first Spitfire of the year last week. Tick. I heard it before I saw it, of course. When my husband got home from work, as part of my daily ritual of recounting the days spots (usually planes, helicopters, birds and butterflies), I told him about the Spitfire with the clipped wings. He listened dutifully. He's learned to nod and feign interest. Today he has just showed me page 11 of the Comet. He really was listening. Top points Mr Westley.
You can read the full article here.
(Image © Darren Harbar).
Plane print
I'm currently working on a plane print (hence Harrier pic up there). It's still in it's early days but I'm really enjoying working on it. Here is a little peak at the Vulcan Bomber I've been drawing. It's not finished but I think it's good to show work in progress. Keeps me on my toes.
And finally
I'll leave you with this video of the art installation
There But Not There
It's beautiful. https://youtu.be/6tjErjevyJs