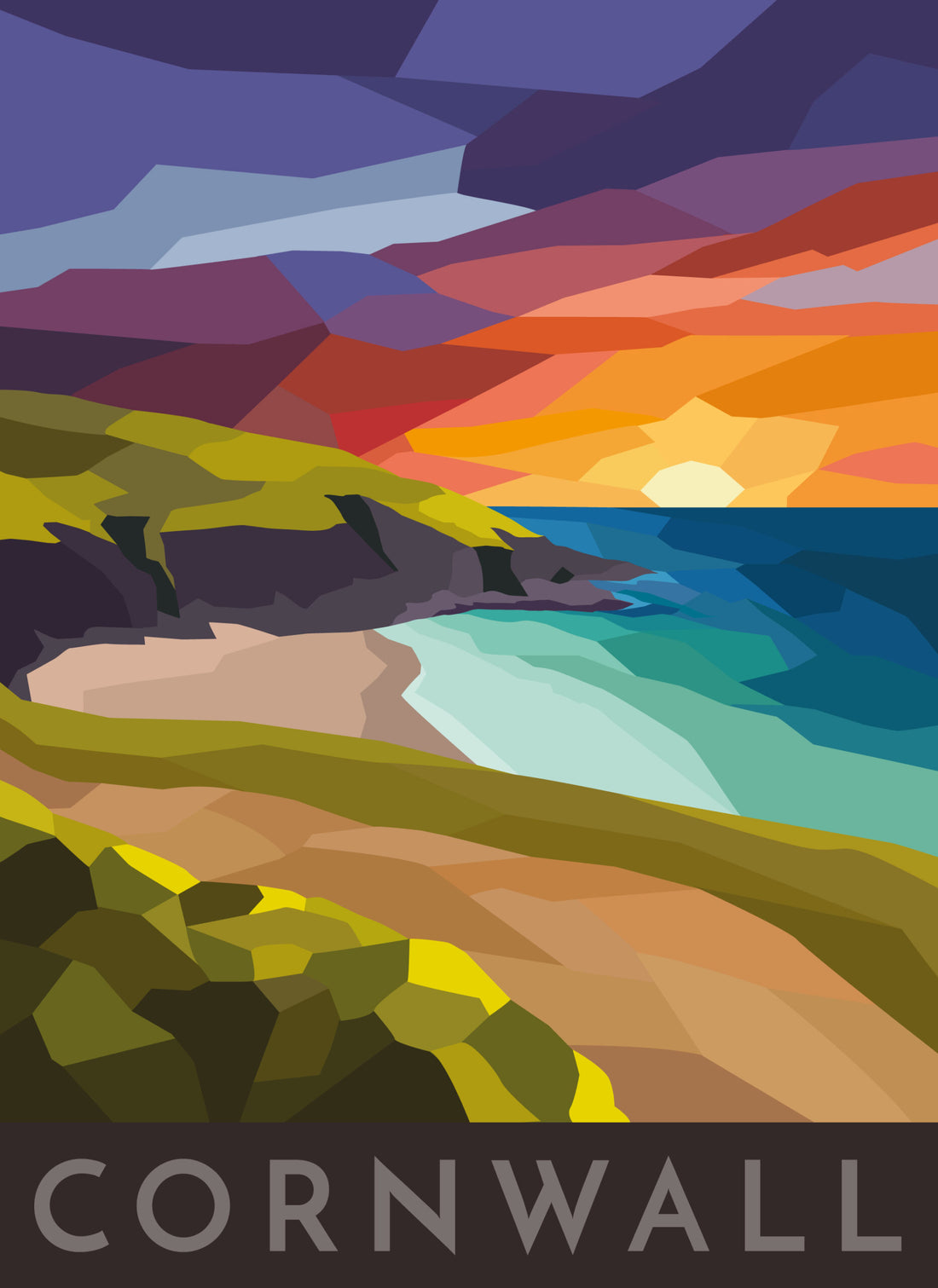 If We Took A Holiday
Earlier this week we got back from a brilliant trip to Cornwall. After 10 nights on a camp bed my 45 year old back was longing for a memory foam mattress and a bathroom within 500 metres of my bed. Camping is great fun but hard work on the ageing body. On arrival home my husband Andy managed one nights sleep in a proper bed before being relegated to the sofa after one of our kids caught a tummy bug and needed me on hand. With strategically placed sick bowls at the ready and a bottle of Flash bleach spray on each hip, we've managed to contain the outbreak. I'm now back in the office today catching up on orders.
Canvas Art
Not on canvas, but under canvas. Actually it was just outside the tent but who cares. I took some acrylic paint on holiday. There wasn't much time for painting but I did enjoy the time I spent sketching. One of the paintings was a reminder of a glorious days body boarding at Harlyn Bay. My daughter said she liked it as it reminded her of a great day surfing - so I've framed it for her room.
Locked out of Facebook
My Facebook account was hacked a few months ago. Bummer. Two factor authentication means that any attempt to identify myself fails as the scammer has changed my phone number to theirs. Pre holiday saw me in a frustrated loop of trying to hold up my driving licence to my camera and being told it's too dark, too small, too blurry etc. Post holiday and I'm thinking I'll just close it all down if I have no luck this week. I'm on Instagram so if by magic you see this post then please give me a follow there. It's where I post all my work and show my WIP and share some of my processes. I've built up lots of lovely loyal followers over the years, people who have supported my work with likes and comments and it would be a shame to lose them. You can also see a snapshot of my Instagram feed on my homepage.
Colours Of Eden
Every visit to Cornwall for us includes a trip to the Eden Project. We never tire of the literal and metaphorical bubble that Eden offers. The restorative power of nature from around the world is always a fantastic start to any time away from the day to day news.
Thank You
And if you've read this far thank you. If there is anything you would like to know about my work or my processes then just let me know in the comments and I'll write some more posts soon. Stay cool.